Colon Cancer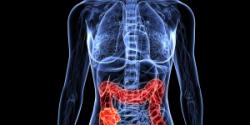 Diagnosis and treatment of colon cancer (except rectum).
The decisive factor in treating colon cancer is the localization of the tumor and the extent of its spread beyond the bowel.
Since colon tumors are aggressive, and time works against the patient, the medical program begins with a thorough and rapid diagnosis.
The entire program is carried out within 5 business days carried out in two of the best hospitals in Israel - "Ichilov" and "Assuta" Tel Aviv.
It includes:
laboratory tests (including tumor markers), and preparation for colonoscopy;
Colonoscopy with biopsy (by Dr. Mark Umansky or Prof. Erwin Santo), the biopsy is send to the laboratory for urgent histopathological analysis.
PET CT (Positron Emission Tomography for the exclusion of metastasis).
Consultation of a colorectal surgeon, who decides on treatment strategies, based on the results of all the above mentioned med examinations.
Providing a PET CT scan shows extra intestinal spread of the tumor (into omentum, or lungs), the treatment is chemotherapy - to treat metastatic tumors.
If the tumor did not spread beyond the bowel, or just hit intestinal lymph nodes, the treatment is surgery. There are different types of colectomy depending on the location of the tumor in the gut. During the operation the lymph nodes are examined and biopsy is performed. This operation does not require colostomy.
Costs:
Blood tests (general, biochemistry, coagulation, electrolytes, tumor markers) - $ 870;
Colonoscopy under general anesthesia - $ 1.150;
Biopsy during colonoscopy - $ 350;
Urgent histopathology of biopsy - $ 730;
PET CT of the body - $ 1,950;
Consultation colorectal surgeon - $ 500;
Routine preoperative (ECG, consultation anesthetist) - $ 320;
Colectomy Operation - $ 36.400 (including up to 7 days of hospitalization at Assuta Hospital, express postoperative histopathology biopsy, operating surgeon's postoperative observation).
Application form for treatment