Clinics of Israel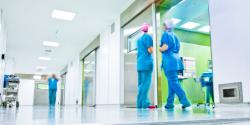 Israeli medical centers offer a wide range of services, including: diagnosis, conservative and surgical treatment, rehabilitation, plastic surgery, climatotherapy and much more.
In addition to standard medical services Manor Medical Center also offers travel and accommodation services to its clients; we prepare and translate medical documents and provide all other necessary assistance.
The level of Israeli medicine is self evident – indicators of life expectancy, infant and maternal mortality, by which one assess the quality of medical care in the country, are among the best in the world.
Israeli medical centers are designed to treat foreign patients: doctors always respond to queries related to medical treatment, answer questions prior to patients' arrival in Israel and so on. A patient can receive a CV of the doctor that will treat him upon arrival.
The level of Israeli medical science is undisputable - prestigious international medical journals are full of articles written by Israeli scientists, Israeli doctors regularly participate in medical congresses, Israeli medical advances are often cover by international electronic and printed media.
Climatotherapy is a unique medical treatment offered in Israel, on the Dead Sea.
Climatotherapy refers to temporary or permanent relocation of a patient to a region with a climate more favorable to recovery from or management of a certain medical condition. For example:
The partial pressure of oxygen is lower at high altitude, so person with sickle cell disease might move to a lower altitude to reduce the number of sickle crises.
Several sites around the world are advertised or studied as possibly of therapeutic benefit to patients with psoriasis, most notably the Dead Sea region.
Compared with clinics in Europe and the US, prices for medical treatment in Israel are lower by 50% to 30%, while the quality of service and experience of physicians are totally comparable. Medical tourist gets:
Excellent medical treatment at a much lower price
High quality medical care
First rate rehabilitation facilities (including health resorts in the vicinity of medical centers )
State-of-the-art medical equipment, some of it made in Israel
Application form for treatment