Manor Medical Center – the face of Medical Tourism in Israel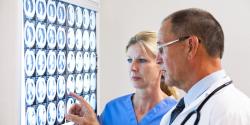 Medical tourism has been steadily gaining in popularity over the past decade with Israel becoming one of the most sought-after destinations. Every year, tens of thousands of patients travel from all over the world to receive first-class care in Israel's state-of-the-art medical centers. Medical tourism in Israel is a safe and affordable alternative for any foreign patient, provided the necessary research and preparations have been made prior to the journey.
Manor Medical Center:
Manor Medical Center is the leading and largest medical tourism company in Israel, providing comprehensive services to foreign patients. Once you contact us, one of our physicians will prepare a detailed medical program based on the medical information you have provided. You will also receive a list of relevant complementary services. Manor Medical Center offers a wide range of tailored treatment programs at an affordable price.
While it is true that travelling to a distant country may be the last thing on someone's mind after being diagnosed with a serious condition, it could mean savings of up to 50% compared to the cost of the same treatment in the States. And there's no compromise on the quality of care either.
All treatments in Israel are conducted by highly-skilled, highly-experienced doctors with exceptional reputation, many of whom received their training in Western Europe and the USA. Hospitals that treat foreign patients maintain the highest standards of patient care and safety.
Treatments that are popular amongst North American medical tourists to Israel include: cancer therapy, cardiac surgeries (CABG/bypasses), fertility treatments, as well as cosmetic and plastic surgery (including breast reconstruction).
Our patients are accompanied by qualified English-speaking medical coordinators; all medical documentation is translated into English. We also take care of hotel accommodations, transfers to and from the airport and can assist you in organizing leisure activities during your stay.
By doing proper research and consulting with Manor Medical Center's representatives, you ensure that you will receive high-quality medical services from the best Israeli doctors.
Choosing to undergo treatment in Israel means that you'll be benefitting from:
Highly-skilled expert professionals, each of whom has gained worldwide recognition in their respective field. Many of our physicians are known for their p pioneering techniques and innovative spirit.
Outstanding multidisciplinary services designed specifically with the needs of international patients in mind
Sophisticated technologies employed for advanced therapeutic purposes and high-precision diagnostic testing
Application form for treatment