Manor Medical Center – the face of Medical Tourism in Israel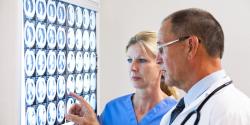 A Growing Number of North Americans and other Foreign Patients are Seeking Medical Treatment in Israel.
The medical tourism industry has seen a major increase in the past decade and Israel has become one of the most popular destinations. Every year, thousands of patients from dozens of countries around the world receive first-class medical care at Israel's state-of-the-art Medical Centers.
Medical tourism in Israel is a safe and affordable alternative for any foreign patient, when the necessary research and preparations are made prior to the journey. Manor Medical Center takes pride in being the leading and largest medical tourism company in Israel.
Manor Medical Center provides various comprehensive packages of medical services to foreign patients. A typical package includes preparation of a detailed medical program, by one of the Center's doctors, based on the medical information submitted by the patient, as well as relevant complementary services. A patient is escorted to all medical procedures by the company's qualified, English - speaking, medical coordinator, all medical documentation is translated into English. Manor Medical also takes care of hotel accommodations, transfers to and from the airport, and organization of the leisure time.
Manor Medical Center offers a broad range of progressive medical services, tailored to patients who travel for medical care, at an affordable price.
North American patients are opting to undergo medical treatment in Israel for procedures such as: heart bypasses, cancer treatments, fertility treatments, face lifts and many other medical treatments. For many people who require medical treatment, the last thing they want to do is travel. However, due to the high cost of medical treatment at home, many patients are ready to travel to Israel, thus saving up to 50% on medical treatment conducted by excellent, highly experienced doctors who are often trained in the United States. The hospitals in which foreign patients are treated maintain the highest standards of patient care and safety.
By doing proper research and consulting with the representatives of Manor Medical Center, you ensure that you will receive high quality medical services from the best Israeli doctors.
Clinical expertise provided by physicians, esteemed internationally for their expertise and pioneering techniques
Outstanding multi-disciplinary services designed specifically for the needs of international patients of all ages
Sophisticated technologies for advanced therapeutic services, precise diagnostic testing
Application form for treatment