Kidney Cancer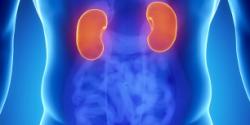 Kidney cancer is a type of cancer that starts in the cells in the kidney.
Two most common types of kidney cancer are renal cell carcinoma (RCC) and urothelial cell carcinoma (UCC). In adults, the most common type of kidney cancer is renal cell carcinoma. Young children are more likely to develop Wilms' tumors.
Kidney cancer is usually asymptomatic, however in some cases symptoms of kidney cancer may include:
Lump in the abdomen and/or blood in the urine
tiredness,
loss of appetite, weight loss,
high temperature and heavy sweating
persistent pain in the abdomen
Factors that increase the risk of kidney cancer include smoking, ( double the risk of disease), regular use of ibuprofen and naproxen, (may increase the risk by 51% ) obesity; genetic predisposition; family history etc.The program also includes: hospital – hotel transfers, services of an English speaking medical coordinator, translation of all medical documentation into English.
Extended blood tests (including oncomarkers), full urine test (including urine culture) - $870;
US of abdomen and abdominal vascular Doppler – $490
Full body CT - $950
Radionuclide kidney test (optional) – $850
Consultation of onco-urologist – $550
Nephrectomy surgery from $22,700 to $26,700 (cost depends on the type of intervention - an open or laparoscopic, partial or total nephrectomy) Operating surgeons – Dr. Dotan, Dr. Nado. The cost includes – 3-4 days of hospitalization, histopathology of the tumor, post-operative monitoring by the surgeon. The patient has to remain in Israel for 7 days, following his release from hospital.
Application form for treatment