Treatment of brain tumors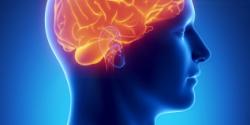 In the case brain tumor is operable; the proposed treatment is craniotomy - tumor resection followed by histopathology.
As a rule, we ask patients to send us an MRI of the brain for preliminary consultation with the operating neurosurgeon Dr. Nevo Margalit - the best specialist in craniotomy in Israel. If he decides that the tumor is operable, the patient is invited for the following program:
• Routine blood tests - $ 670
• Consultation of Dr. Nevo Margalit - $ 550
• Routine preoperative screening program (ECG + + X-ray, consultation of anesthesiologist) - $ 470
• Navigational MRI - $ 1,550
• The operation of craniotomy, including 4 days of hospitalization in the Department of Neurosurgery, (1 day in intensive care), services of a specialized anesthesiologist, use of neurophysiologic monitoring, rapid biopsy during surgery and final histopathology of the tumor - from $ 35.300
After surgery, the patient should remain in Israel for at least 14 days.
As a rule, during this time, we receive the results of histopathology and decide on future treatment. Depending on the type of tumor the treatment may require -monitoring, radiotherapy, or chemotherapy.
In the case of chemotherapy consultation with the neuro-oncologist Dr. Bukshteyn is provided. In case of radiotherapy - Dr. Zalmanov is the consulting specialist. Cost of the consultation -$ 600.
Application form for treatment