Knee replacement in Israel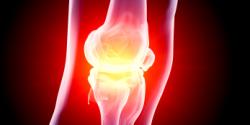 Knee replacement, or knee arthroplasty, is a surgical procedure to replace the weight-bearing surfaces of the knee joint to relieve pain and disability. It is most commonly performed for osteoarthritis, and also for other knee diseases such as rheumatoid arthritis and psoriatic arthritis.
In general, the surgery consists of replacing the diseased or damaged joint surfaces of the knee with metal and plastic components shaped to allow continues motion of the knee.

Usually, after examining an X-ray the doctor chooses the type of prosthesis. The preferred type of prosthesis is British SRM. The prosthesis consists of a ceramic head and a titanium base. Prostheses differ in head sizes (depending on the size of the joint and the patient's weight).
The cost of the operation is 25,200$.
The package includes prosthetic preoperative testing (x-rays of two knee joints in different projections, routine laboratory tests, ECG, chest x-ray, orthopedic consultation, consultation of an anesthesiologist), operation itself that lasts about 2.5 hours, 7 days of hospitalization in the orthotics department of "Assuta" hospital, and 14 days of postoperative monitoring.
21 days after surgery a patient can return home.
Application form for treatment