Heart surgery in Israel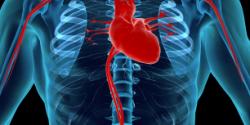 Our medical center provides effective and economical program for coronary angiography, which is performed in the state-of-the-art "Assuta" hospital .
The patients are treated by two leading professors working in the largest Israeli hospital "Tel Hashomer".
detailed laboratory tests including lipid profile, cardiac enzymes, and the calculation of the risk of myocardial infarction;
stress echocardiography (ECG and echocardiography under stress) for assessment of coronary vessels, myocardium and cardiac chambers;
Consultation by prof. Michael Schechter - tactics to further treatment;
If necessary, coronary angiography (stenting) - at "Assuta" hospital, by head of the Department of Catheterization at "Tel Hashomer" and "Assuta" hospitals Professor Shmuel Rat;
Consultation by cardiologist Professor Schechter - plan for further medical treatment;
The cost of diagnostic catheterization is 6.500 $ ;
If during the catheterization stents are placed it is considered therapeutic catheterization. The cost of such catheterization procedure will increase to 15.500 $, not including the cost of stents installed;
The cost of stents depends on their number and type. For example, modern drug-eluting stents cost 3.500 $ each.
Application form for treatment