Kidney or urethra stones - Treatment Israel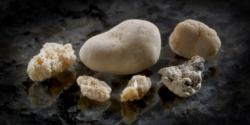 The procedure is performed on one kidney at a time. If there is a need to operate on the second kidney, it can be done only after 14 to30 days. Extracorporeal lithotripsy (minimally invasive external interference) costs around 8,000-9,000 $, depending on the number of stones crushed, and is performed in the outpatient clinic at Assuta. The patient leaves the hospital several hours after surgery. Five days after the procedure there is a follow-up visit to the operating urologist, after which the patient can return home.
The program includes:
Expanded laboratory tests - from $ 770;
Ultrasound of the urinary tract - from $ 490;
CT abdomen on how to search for kidney stones - from $ 950;
Consultation of a urologist from the lithotripsy center - from $ 550
These check-ups will provide a clear picture as to the extent of the lithotripsy.
In case the stone is large and/or located in the area unsuitable for lithotripsy, the fragmentation of the stone is carried out by means of a laser ureteroscopy. This type of operation costs of 12.200 $ and includes one day of hospitalization. The patient is discharged from hospital with a stent in the urethra; the stent is removed on the 7th day after surgery, after that the patient can return home. This type of operation does not require post-operative rehabilitation.
Another option is a laparoscopic surgery - percutaneous nephrolithotripsy. It is performed in cases involving complex stones and transurethral access problem. The cost of this operation is 15.200 $, and it includes 2 days of hospitalization.
Application form for treatment