Air ambulance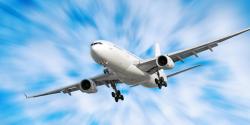 Manor Medical Center offers a new service – air ambulance.This service is intended for patients, who for health reasons, are unable to arrive in Israel by means of commercial airlines and require special transportation.
Manor Medical Center can provide specially equipped air ambulance. Such a flight can be arranged within 24 hours, from Europe and North America.
The plane is equipped with special resuscitation equipment, monitors, oxygen tanks and other equipment required for particular medical cases. The crew of the air ambulance consists of experienced pilots, doctors and paramedics specially trained to provide emergency medical care in the air, including resuscitation. Where necessary, two accompanying persons can travel with the patient.
In some cases,medical evacuation can be carried out on a regular commercial flight: the patient boards the plane, accompanied by the doctor or paramedic, and special equipment (aviation oxygen, defibrillator, monitors, etc.).
If you need to transport a patient incapable of using commercial flights, please, contact Manor Medical Center and provide us with detailed information regarding patient's medical condition.
Despite the factthat each case requires special planning and organization, within a few hours of receiving your application you will be offered various transportation options, and within 24 hours an air ambulance flight (with patient on board) will be in the air.
Application form for treatment