Inflammation of the Trigeminal Nerve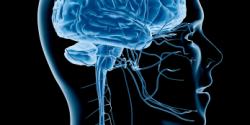 Treatment of trigeminal nerve inflammation is problematic as a whole. Currently, two methods of treatment are in use:
1. Radiofrequent ablation of the trigeminal nerve.
2. If the ablation does not work, a neurosurgical surgery is proposed, during which a place of the nerve's transition from the brain to the face is decompressed.
Screening program includes:
Blood tests (biochemistry, electrolytes, coagulation, and lipids) - $ 670
MRI of trigeminal nerve with contrast material - $ 1.670
Consultation of Neurologist - $ 500
Consultation and treatment by a specialist from the Center of Pain and Radiofrequency ablation - $ 4,200
Application form for treatment