Urological diagnoses and treatment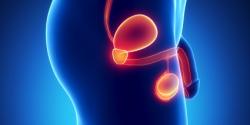 Manor Medical Center works with such leading Israeli urologists as Dr. Zohar Dotan and Prof. Yoram Mor.
Benign and malignant tumors of the kidneys and adrenal glands;
tumors of the prostate gland;
tumors of the bladder;
urolithiasis;
childhood diseases (hypospadias, cryptorchidism, varicocele, etc.)
Dr. Zohar Dotan is a senior physician, at the Department of Urology, Sheba Medical Center as well as Manger of Uro-Oncology Services, there. Dr. Dotan is also a Fellow at the Uro-Oncological Memorial Sloan-Kettering Cancer Center, New York, USA.
Prof. Yoram Mor is a Manager of The Pediatric Urology Service and Vice Chairman of The Department of Urology, at Shiba Medical Center.
Prof. Mor is a member of the American Academy of Pediatrics, European Association of Urology (EAU), and Secretary of The Pediatric Urology Section of The Israeli Urological Association.
Any treatment begins with diagnostic procedures, involving the use of the most advanced techniques and equipment. Procedures are performed at Assuta Hospital (abdominal MRI, radioisotope study of the urinary tract, prostate biopsy, cystoscopy, urodynamic study, etc.), and at Ramat Aviv Medical Center (CT - specialized protocols for renal tumors / adrenal and stones in the urinary tract).
If surgery can be avoided, the patient will always be offered the option of a conservative treatment.
In case of surgery, whenever possible, the least invasive technique such as endoscopic removal of tumors of the bladder or prostate TURBT and TURP; laparoscopic removal of kidney tumors (preserving functioning of the kidneys), the adrenal gland removal, etc. is chosen. The use of the aforesaid techniques allows for faster recovery and greatly reduces the risk of post-operative complications, typical for traditional open surgeries.
Urologists are working in close contact with other specialists such as nephrologists, internists and oncologists. When appropriate, patients are offered various treatment options for example, brachytherapy for prostate cancer.
Application form for treatment