Cervical Cancer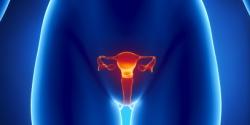 Laboratory tests, including tumor markers - $ 870
Revision of existing slides - from $ 570
Consulting of a gynecologist, including colposcopy, biopsy and histopathology - $ 1.290
PET CT - $ 1,950
Histochemical analysis of newly taken biopsies - $ 680.
If this biopsy reveals leukoplakia or initial, a minimally invasive stage, of adenocarcinoma of the cervix, the operation of choice is a cone biopsy. This minimally invasive surgery requires only a 6-hour hospitalization at "Assuta." Cost - $ 6.600.
In case the diagnosis is cancer, without metastases, the proposed treatment is radical hysterectomy.
Radical hysterectomy costs from $ 19.290, including up to 4 days of hospitalization.
In case the tumor is large or invasive, the proposed treatment is radiation therapy - or remote brachytherapy. The cost of treatment depends on the number of sessions and a number of fields per session.
Application form for treatment