Coronary bypass surgery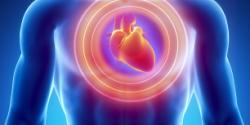 Diagnostic stage (4 working days)
Blood test (total, biochemistry, lipids, coagulation, electrolytes) - $ 670
Stress Echocardiography - $ 650
24 hour Holter ECG - $ 320
Consultation by cardiologist Professor Michael Schechter (director of the department of non-invasive cardiology hospital "Tel Hashomer") - $ 550
The diagnostic coronary angiography (performed by Prof. Shmuel Rad, head of the Coronary Angiography Department, "Tel Hashomer") - $ 6,500
Consultation by Prof. Shmuel Rad - $ 550
The cost of a Coronary bypass surgery is $ 36.900.
The price includes 7 days of hospitalization at "Assuta" hospital (one day in a coronary intensive care unit), neurophysiologic monitoring of the operation, postoperative monitoring by cardio surgeon and cardiologist.
During surgery arteries or veins from elsewhere in the patient's body are grafted to the coronary arteries, to bypass atherosclerotic narrowings and improve the blood supply to the coronary circulation.
After discharge, the patient must remain in the country (hotel - not rehab!) for 14 days.
The company guarantees that the aforesaid surgery will be performed by Dr. Leonid Sternik or by Dr. Vladimir Kremer.
According to the rating of the Israel Association of Physicians, both doctors along with Professor Raanani, are rated as the top three heart surgeons in Israel.
Application form for treatment