Cancer of gallbladder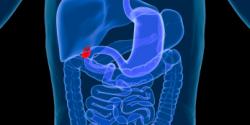 Cancer of gallbladder is an extremely rare disease of the digestive system.
Program for treatment of gallbladder cancer
The standard screening program includes:
Extended blood tests (general, biochemistry, electrolytes, lipids, tumor markers, pancreatic enzymes, hemoglobin A1C) - $ 970;
Ultrasound of abdomen and abdominal vascular Doppler - $ 490
Abdominal CT - $ 950;
MRI of the abdomen before and after administration of FDG - $ 1,550
Optional: MRCP (magnetic resonance cholangio-pancreatography) - $ 2,300
PET CT of the body (Positron Emission Tomography complements CT and MRI / MRCP and eliminates metastatic dvelopments) - $ 1,950;
This first phase of the medical program lasts 5 working days. There is also a consultation of the gastroenterologist ($ 550) and / or gastro-oncologist ($ 600).
Once all the medical examinations are completed there is a consultation of the abdominal surgeon ($ 550) - Head of the Department of Surgical Oncology at Tel Hashomer Hospital, the famous abdominal surgeon, Professor, Dr. Abraham Cherniak.
In cancer of gallbladder, free of metastasis, the operation of choice is laparoscopic removal of the bladder with revision of the lymph nodes.
Cost of operation - from $ 12,000, including up to 2 days of hospitalization, express biopsy of bladder tissue and lymph nodes during surgery, as well as final histopathology of the tumor.
Application form for treatment