Ovarian Cancer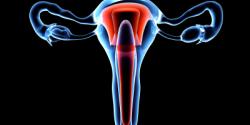 Full blood tests (biochemistry, electrolytes, coagulation profile, sex hormones, tumor markers) - $ 970
PET CT (exclusion / confirmation of cancer process in the body and the skeletal system) - $ 1,950
Revision of existing biopsy - $ 570
Gynecological ultrasound and Doppler of the reproductive system - $ 440
Consultation onco- gynecologist - $ 550
In case the diagnosis is confirmed, there are two treatment options:
Surgery followed by six courses of chemotherapy
Or three courses of chemotherapy followed by surgery and three more courses of chemotherapy.
The decision is made by the onco-gynecologist.
Ovarian cancer (carcinomatosis) surgery - radical hysterectomy with removal of both ovaries and omentum (omentektomiya).
The cost of the operation ranges from $ 23,000 to $ 25,000, including four days of hospitalization, as well as express biopsy and final histopathology. The required chemotherapy is not particularly expensive - one course of chemo, with all necessary medication costs about $ 1,500.
Consultation by oncologist - $ 600.
Application form for treatment