Treatment of scoliosis in Israel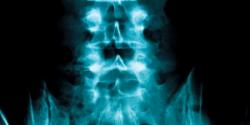 There are two ways to treat scoliosis:
Cost of operations varies from $ 40,000 to $ 50,000 (depending on the number of implants and the duration of surgery).
The price includes preoperative preparation, clamps – implants, hospitalization in the individual room on the orthopedic ward of "Assuta" hospital, and postoperative monitoring of the spinal surgery. The hospital stay is between 5 and 7 days, after that the patient has to remain in Israel for another 14 days.
Conservative method - manufacturing and wearing of a custom made corset. It is used mainly in childhood and adolescence, when bone growth zones are still open. Approximate cost of conservative treatment, is $ 6.750
After the growth zones are closed, the surgical method is applied.
In order to determine the preferred method of treatment it is necessary to undergo X-ray and MRI scan – that cost up to $ 2,000,
Consultation of the orthopedic surgeon specializing in scoliosis - $ 550
Application form for treatment